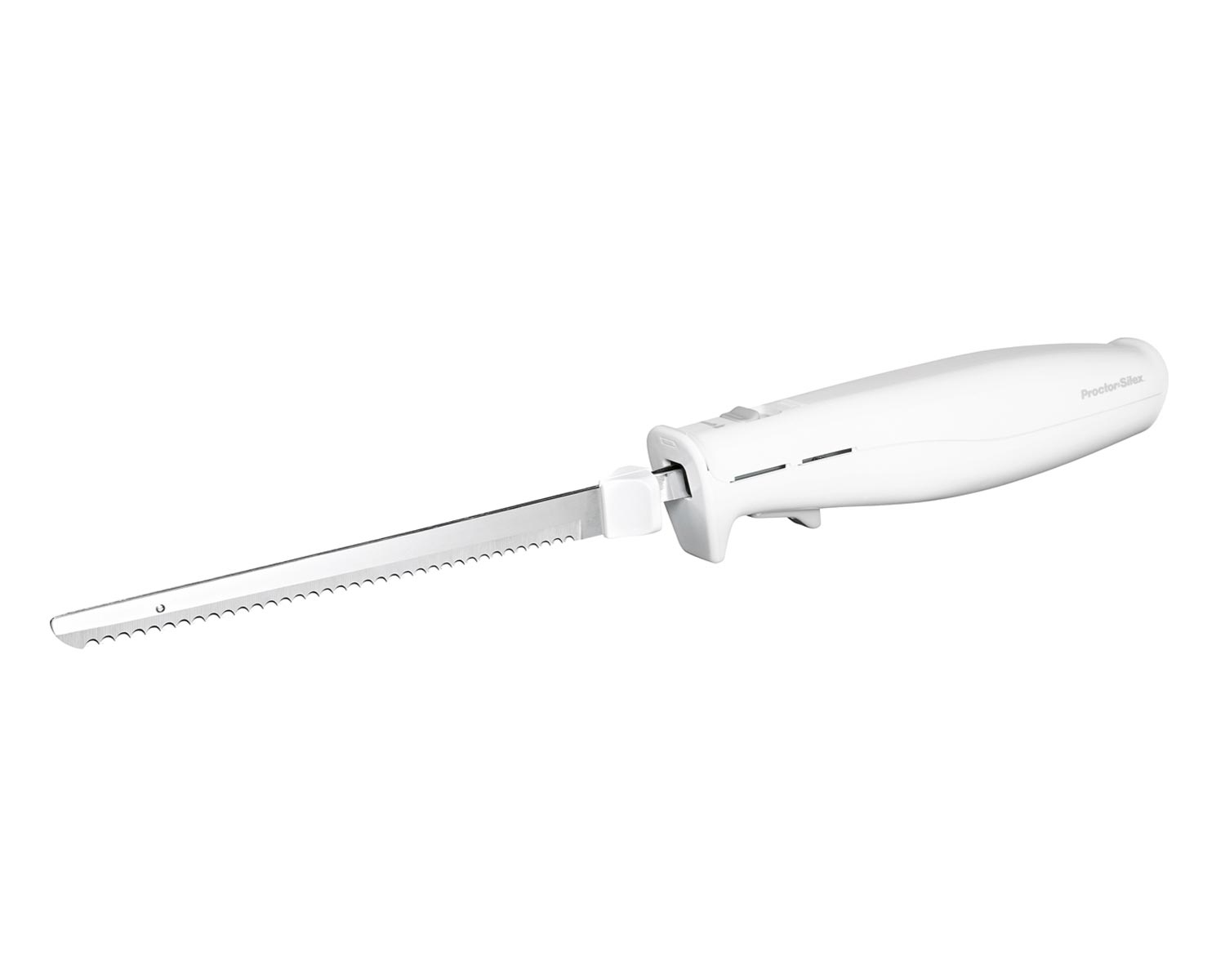 Knives
Stainless steel blades and a hand-contoured grip for easy slicing.
Proctor Silex® Electric Knives are lightweight, easy-to-grip kitchen tools to make it simple to slice effortlessly through meat, cheese, bread, and other foods. With stainless steel blades to help you slice quickly and evenly, these versatile appliances have a hand-contoured grip for control and precision.
Our cordless electric knives are affordable and durable, for consistently smooth slicing with every use. Designed for convenience and ease of use, these handy knives are essential, time-saving accessories to your busy kitchen.
convenience and ease of use, these handy knives are essential, time-saving accessories to your busy kitchen