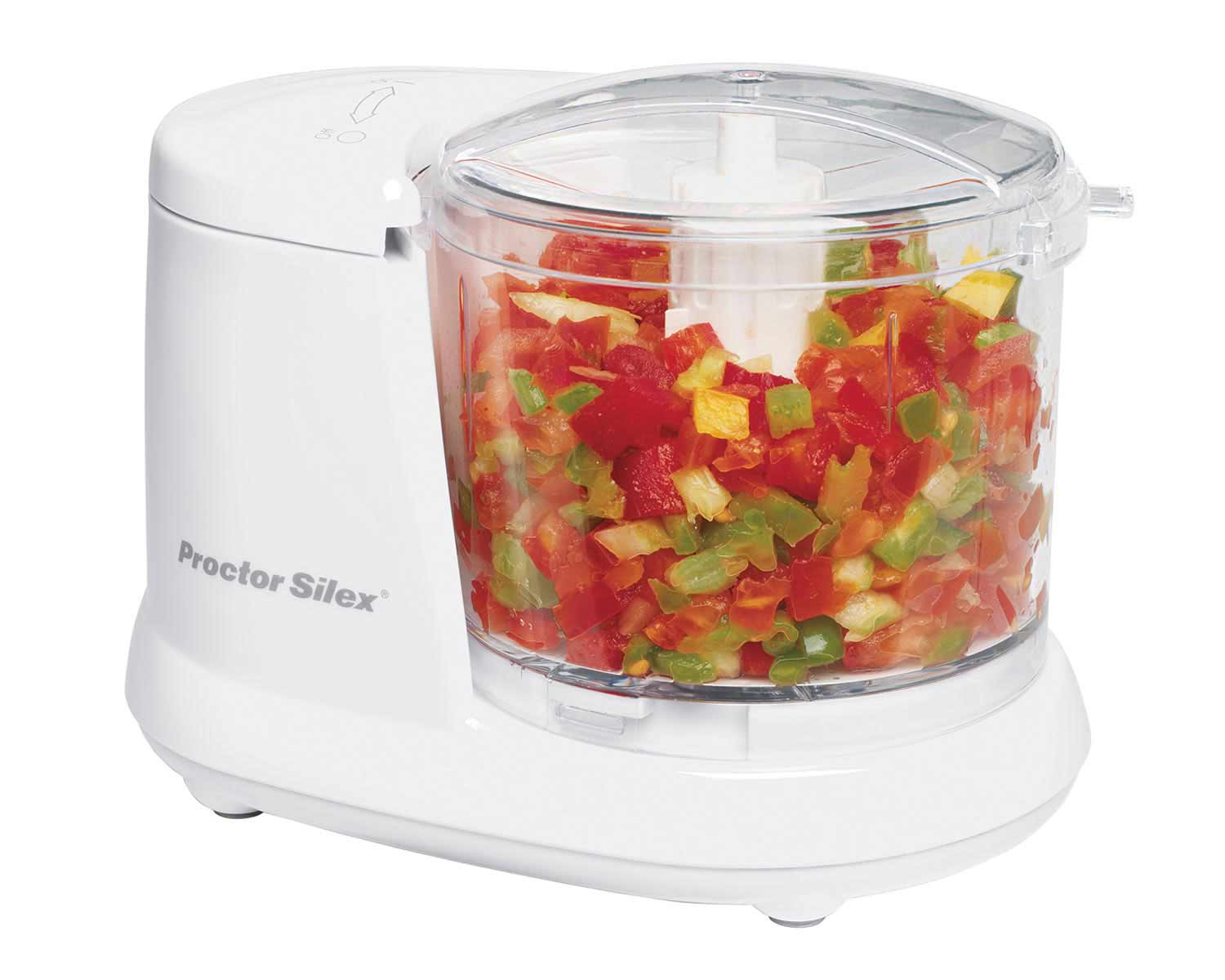 Food Choppers
Slice, chop, and dice a variety of food effortlessly.
Proctor Silex® Food Choppers are the perfect small appliances for easy food preparation in the kitchen. They're designed to be powerful yet compact so you can chop, dice, and mince in less space than a traditional large food processor. These popular food choppers are easy to operate and are durable enough for everyday use.
Whether you're making fresh homemade guacamole or dicing onions for a special sauce, these handy food choppers are time-saving and convenient. Proctor Silex® Food Choppers are also easy to clean, since the blade, bowl, and lid are dishwasher safe.