With so many people baking bread at home and so many types of bread luring us when we venture out to shop, there are bound to be some extra slices in the house. The question: what to do with all that delicious bread? Since at least the time of the ancient Romans, people have been toasting bread to make it tastier. There are also some nutritional benefits to toasting—a 2018 study in the European Journal of Clinical Nutrition found that toasting reduces the glycemic index of white bread. So making toast the foundation of a meal can actually be a healthy choice.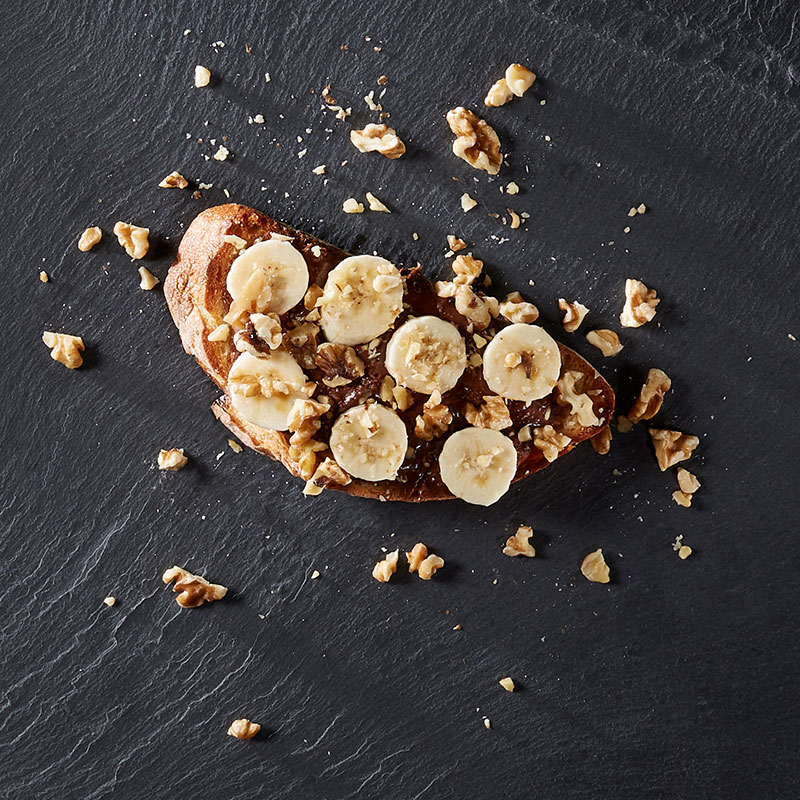 As we learned in 2015 when avocado toast became that year's top food trend, toasted bread is not only a great delivery system for your favorite foods, it also enhances the flavor of whatever sits on top of it. For breakfast, there are the traditional toppings—butter, jam, cream cheese, peanut butter or an egg, but nut butters made from almonds, walnuts and cashews have grown in popularity, perhaps because they're packed with protein and other nutrients. Try spreading one of these nontraditional nut butters on whole-grain toast for a quick, healthy breakfast or lunch.
While toasting sandwich bread for lunch isn't new, what goes between or on top of the slices can be. For a simple and healthy lunch or snack, spread toasted bread with hummus or guacamole and add a few crunchy fresh vegetables. For dinner, top toast with smoked salmon, shrimp salad or crab meat. Another way to make the most of bread is to add flavorful toasts to the main course. Nothing's better than a simple bruschetta, especially in the summer months. And the world's easiest garlic bread can be made in a flash: just cut a clove of garlic in half, rub it on toasted bread and spread with butter or drizzle with olive oil.
Upscale restaurants have added fancy toast dishes to their menus, but it's easy and inexpensive to make inventive toast-centered dishes at home. With a quality wide slot toaster, the kind designed for thick slices and bagels, homemade or store-bought artisan breads can become the foundation for a tasty, toasty breakfast, lunch or dinner.