A countertop blender, also known a jar blender or a stand blender, can be found in most kitchens, whether it's sitting on the counter ready to be used for a morning smoothie or tucked away in a cabinet awaiting the next margarita night. There's a good reason most folks own one—it's a powerful, versatile tool for everything from creamy soups and purées to smooth dips and frozen drinks. Modern countertop blenders also come with durable plastic or glass jars that pour easily and can go right to the table for serving. One downside to a jar blender is that it takes up space on the kitchen counter.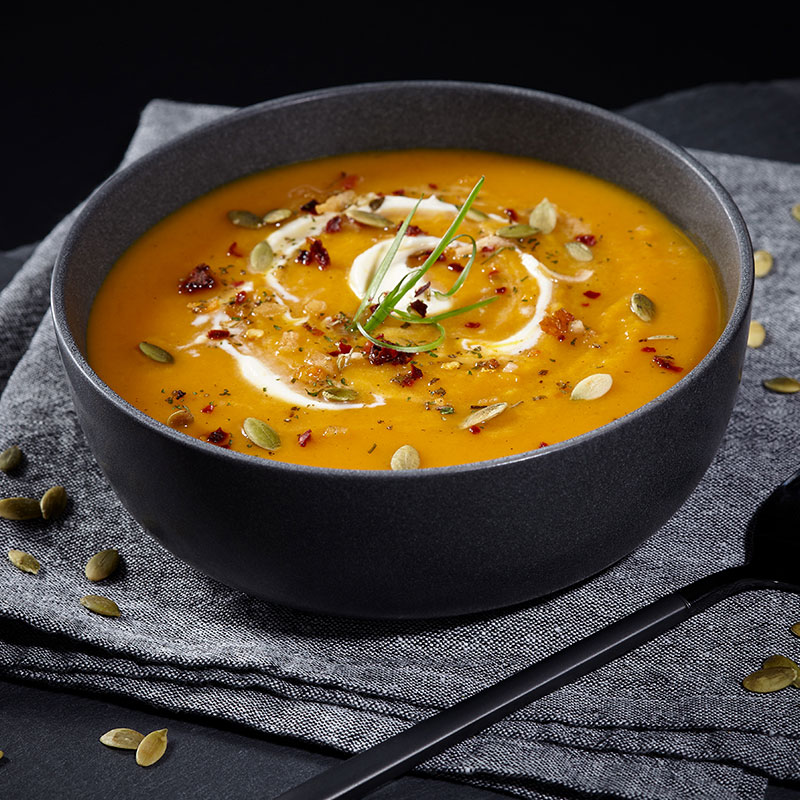 Although the countertop blender is a workhorse, there are times when a hand blender, also known as an immersion blender, emulsion blender or stick blender, could be just what's needed to get a meal or snack on the table quickly. For tasks like beating eggs, making whipped cream or mixing salad dressing, a hand blender is a go-to tool. And because it can be used directly in a pot, it's also perfect for gravy and thicker soups and sauces. A hand blender with easy-to-clean parts also saves time on cleanup. But don't put that jar blender out of reach—hand blenders aren't nearly as powerful. For crushing ice or making a smooth sauce or soup, a jar blender is the better choice.
Fortunately, a quality hand blender, small enough to store in any kitchen drawer, is a quite affordable complement to its countertop cousin. When whipping up a large or complex dinner, having both a jar and hand blender available can be a big help. Not only will each dish or sauce receive just the right amount of blending, but having two blenders at the ready reduces the need to clean tools between courses.